… and they get married here with us! And they also wanted to have an original and different kind of wedding. A factor of surprise with an intimate gathering where their guests would play the leading role.

Millo and Hans are a Swedish couple who visited our winery in Petra during their holidays on Mallorca. They fell in love with our vineyards instantly and they both agreed on one thing: that they wanted to get married here. So it happened that, across the distance, we worked together to organise every detail of this great little wedding and their celebrations.
The idea was that the wedding should be a surprise for their friends, so they brought them all together on the pretext of enjoying a tour of our winery. They joined in happily and were dressed casually without knowing that they were to become wedding guests and not imagining that the tour would end with a surprise: their friends getting married.
At the end of the tour Millo and Hans discreetly went and got changed and reappeared dressed for the occasion: the wedding commenced! Everything was ready and in place for the marriage and celebrations: the flower arrangements, the catering, decorations, the rings, the wine…and a lot of emotion.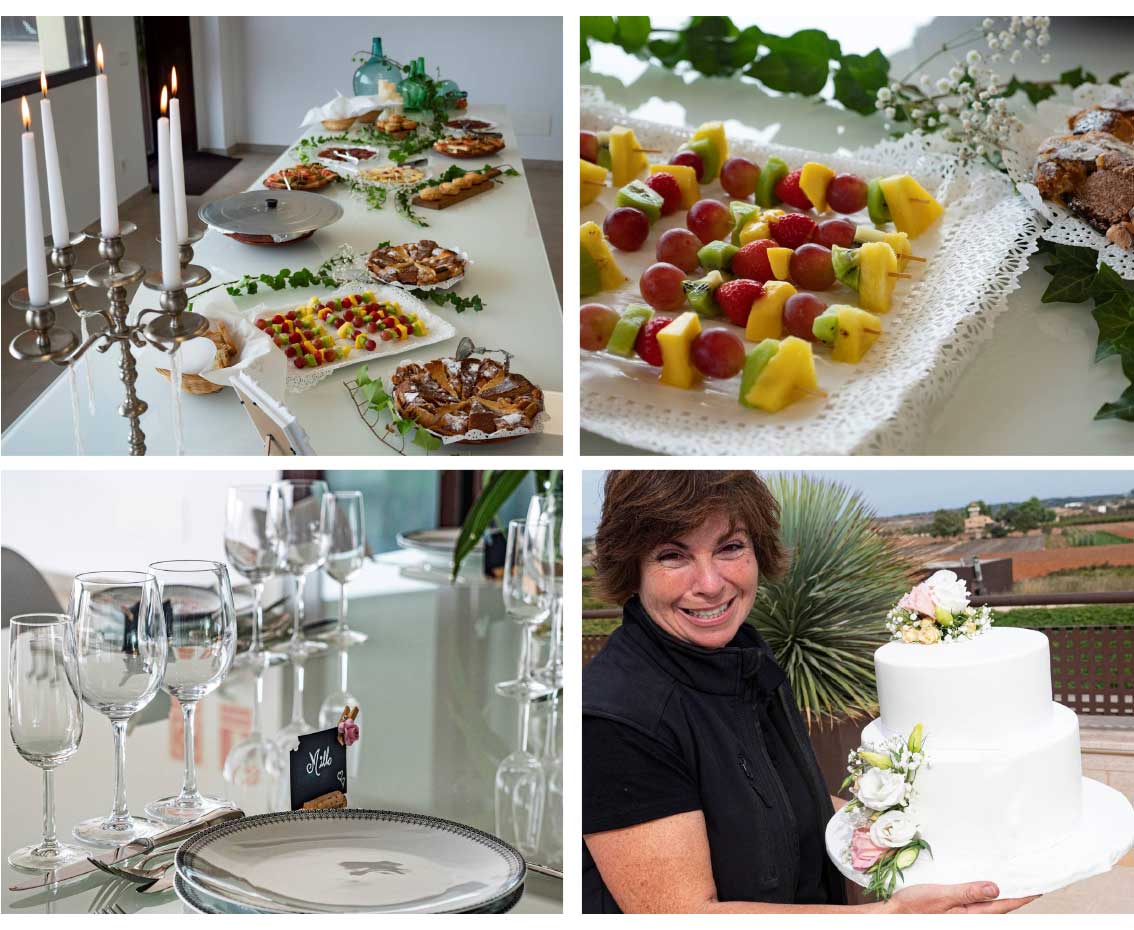 So now you know: anything is possible at our winery. And even though, at the time of writing this, a lot of events have had to be postponed: sooner or later we will be celebrating again. The countryside will once more be dressed in green and we will raise a glass together again and make a toast: Good Health!